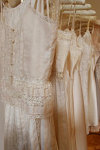 110, Bd de Courcelles
75017 Paris
FRANCE
T. +33 1 42 67 13 08
contact@myherzog.com
A WARM THANK YOU…

To the photographers who worked on this site:
Sophie Anita, Erwan - agence Limlight, Irina Ionesco,
Georges Veron & Margareth Skinner.

To Carole Le Roy who put into words the story of these archives.
And dear friend Gabrielle Bustros, writer, for her support and translations.

ATOLL COMMUNICATION For their design and more particularly
Elsa Krause, so just in her advice

Francis Mourey, a remarquable cellist
And also Webmaster of this site.